Here are the latest video updates of Vidalia High School from TQ Constructors: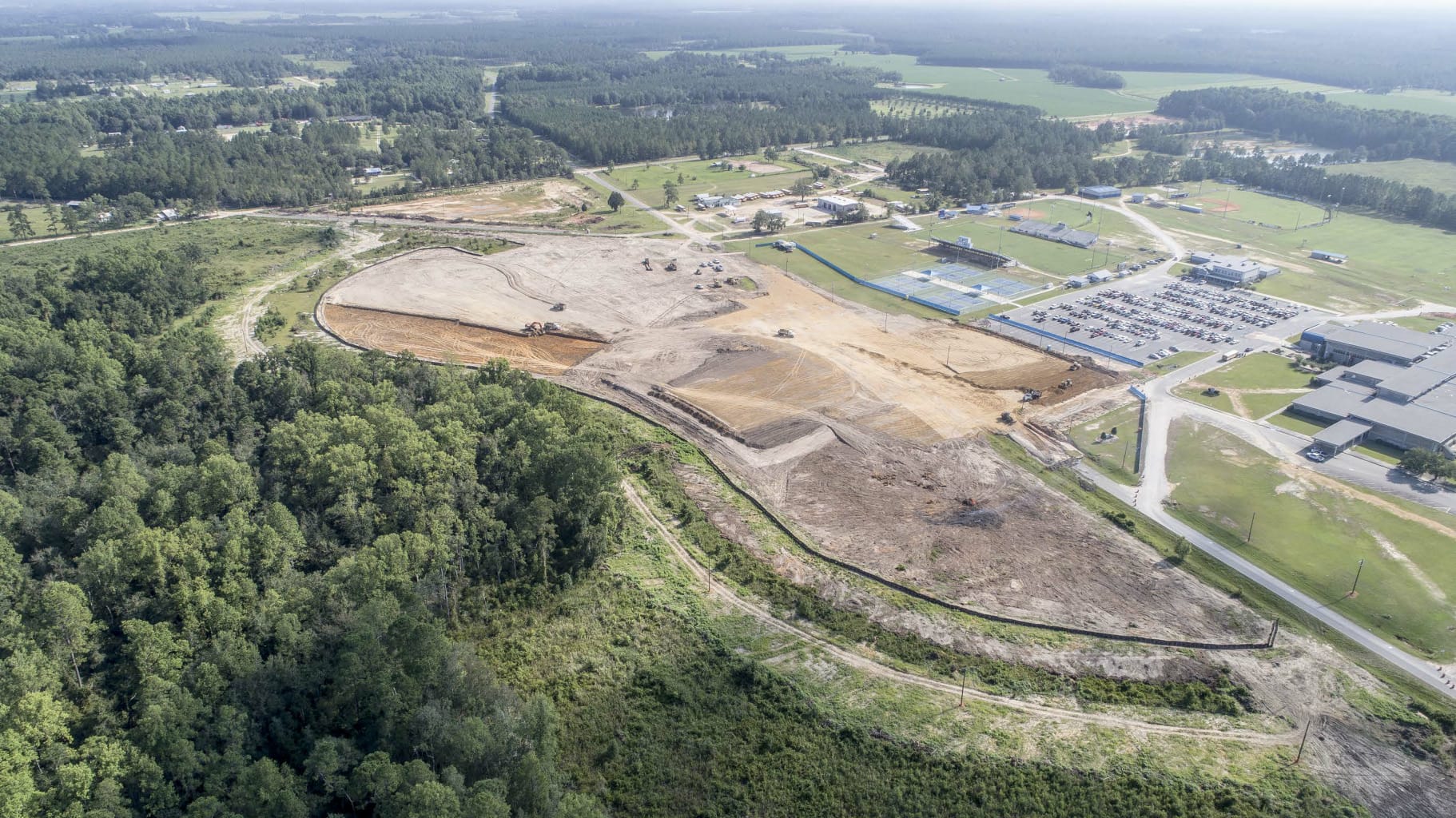 The site work is well underway. The 2017/2018 school year has begun and the temporary traffic measures are in place.
Security fencing is in place. School functions and construction activities are running simultaneously .
Utility relocation for the new road work is on schedule.
All site work tests indicate proper compaction and acceptable soil types.
At present the site contractor is moving and installing 3000 to 4000 yards of structural fill per day.
The project remains on schedule at this time.